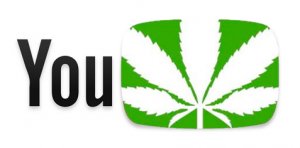 Despite the fact that marijuana consumption and youtube were discovered not simultaneously, they eventually ended up as one of the best matches in the modern world. Everyone would agree that watching funny videos while baked is awesome and in addition to this YouTube also has tons of information for marijuana enthusiasts, marijuana growers and medical marijuana patients. In this article we got you the 5 best marijuana youtube channels that have lots of info about strains, bongs, growing and everything related to the good old cannabis.
Tokin Daily
This is the man! Paul Tokin has been making cannabis videos for almost seven years and is currently on of the best cannabis reviewers on youtube.
Coral ReeferNow this one is special, cause it is run by a beautiful lady Coral, who is soo stoney and charming that you just can't get enough of her vids.
R3DBAND
This is a relatively new youtube marijuana review channel run by two brothers, who do magnificent cannabis strain reviews.
CCC420
This is a thing for Connoisseurs. Three friends run a weekly program with a number of shows where they review different marijuana strains, smoking devices and just spread the good word about cannabis.
Strain Hunters
This is a brunch off if the Greenhouse Seeds youtube channel and features the owner of Greenhouse – Arjan Roskam and his wingman Franco. They both visit remote areas of the world with the aim of finding and preserving rare and vulnerable landraces of cannabis and breed them for future medical marijuana strains.